Education . Security . Future
International Students Find Opportunity
with Marcelo Saenz Scholarship Fund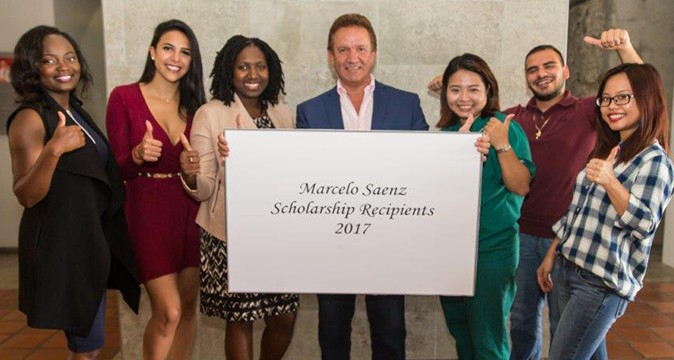 The Marcelo Saenz Scholarship Fund is awarded to international students with unmet financial need to help pay for tuition, books and fees.
Twenty MDC students from countries spanning the globe have found new educational opportunity as recipients of the new Marcelo Saenz Scholarship Fund at Miami Dade College Foundation. Each student received up to $2,000 to help pay for tuition, books, fees and other expenses this fall semester.
"This award will help me focus on my studies and my dream of caring for children in Nigeria and around the world," says scholarship recipient Etinosa Iyayi. "Thank you for contributing to my growth and development. I hope to make you proud of me and my accomplishments."
The Marcelo Saenz Scholarship is making an immediate, and likely an everlasting, impact on students. Tuition costs are among the highest for international students. For the scholarship recipients, uncertainty has turned into hope for their future.
"What I really want to do is help low-income students who fall through the cracks. I want to help them get an education," Saenz said.
Million Dollars in Paid Compensation
Contact Us About Your Future
Contact Us About Your Future